Food is an indispensable pleasure on any trip.
Shiobara Onsen has plenty of different types of food on offer, ranging from Japanese food to fast food, and a wide variety of popular vegetables and traditional sweets.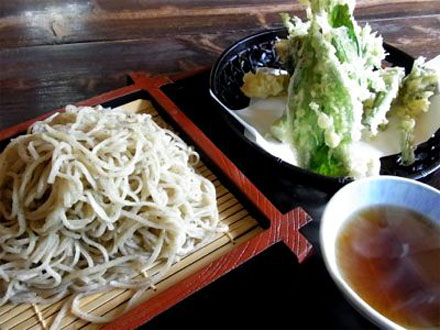 Soba Noodles

From ancient times, local shops have served hand made soba noodles, vying with each other in taste and craftmanship. Tochigi Wagyu

Tochigi Prefecture's Japanese Black Beef. Savor its the delectable flavor!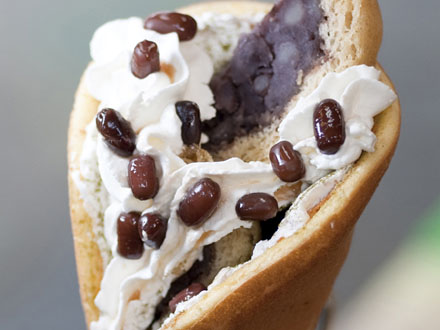 Toteyaki

Looks like a crepe, but has a spongey texture. The fillings vary depending on the store you go to.  Not just seet flavors, like cream or fruit, but also soba or meat. This is a popular gourmet food available as you walk around the hot springs area.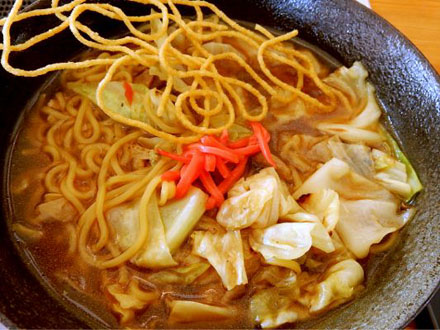 Yakisoba in soup

Looks like ramen at first glance. Sweet, mellow aroma in the bowl.  A Shiobara masterpiece known as Soup Iri Yakisoba (Yakisoba in Soup). A product dating back to before the words "gourmet" or "connoisseur" were created!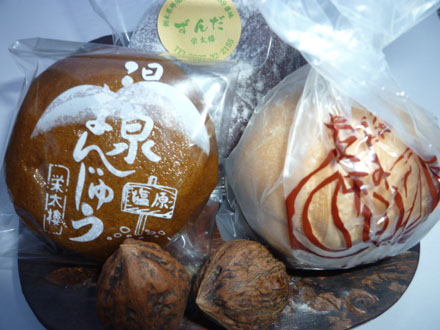 Onsen manju (Hot Spring Manju)

Hot Spring manju, a popular Japanese hot spring souvenir.  There are seven manju shops at the Shiobara Onsen for you to enjoy.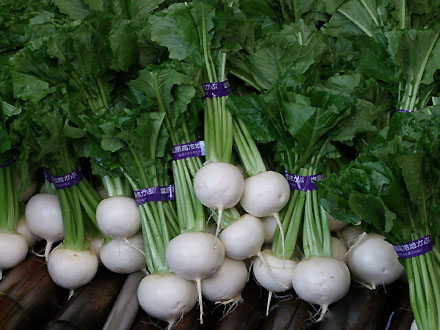 Shiobara Kogen white turnip

Grown in gray volcanic ash, Shiobara's White turnip has a unique soft and sweet taste. Harvest season comes in spring and autumn. You can taste it as a food to eat now, or but it as a souvenir.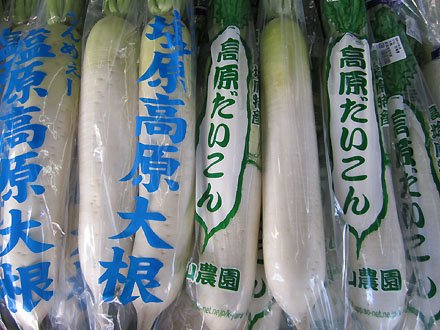 Shiobara Kogen daikon radish

A famous vegetable that grows in Shiobara's cool climate is the "Shiobara Kogen daikon radish." Harvested from summer to autumn, and ripest the autumn, it is a popular souvenir when the leaves change color.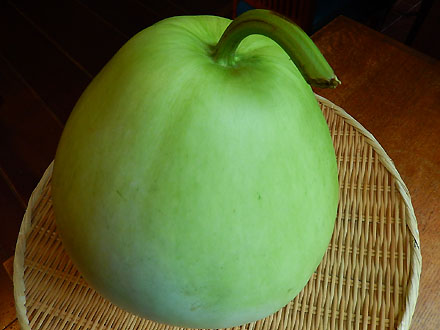 Bottle gourd

Introducing Shiobara's recommended stores.
Look for the flavor that suits your taste!

Local fresh grown vegetables are sold here.
You can purchase Shiobara Kogen daikon radishes and seasonal vegetables here. Freshly grown local vegetables delivered directly from the field available here. Standard Highland Vegetables as well as rare vegetables especially here in Agripal are on display. Come and enjoy yourself time and time again.