With 60 hotels, and 150 hot springs to choose from, the city of Shiobara is a "Place of Original Heritage".
How to get the most out of your hot springs trip. Choosing a hot spring?
It's a hot spring, so you can do it: Select by Quality, Color, Location, Personality, Skincare or Relaxation.
You can enjoy private bathing, as well hot spring water you can drink! Experience a hot spring that suits your skin type!  You'll really appreciate the difference with these hot springs!!
Knowing a little bit about the hot springs makes your visit more fun, more productive!

You can choose between 7seven different colors.  Milky white, Brown, Black, Gold, Light Green,
Gray, and Transparent.

The color of the hot spring changes as the water oxidizes. We appreciate your understanding.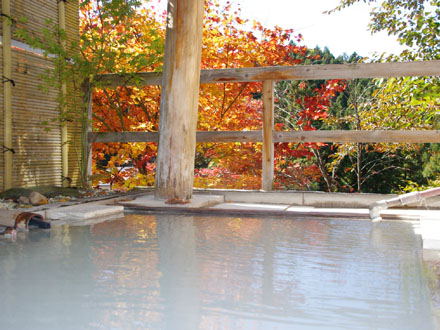 Milk white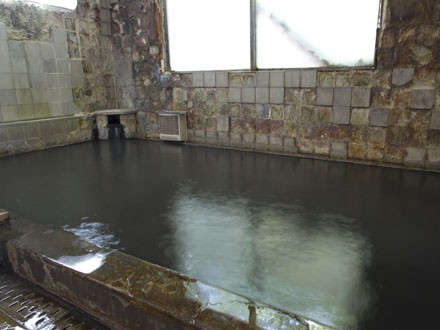 Black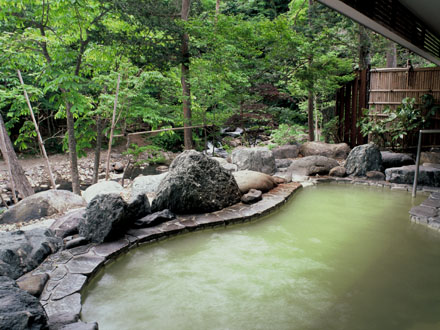 Light Green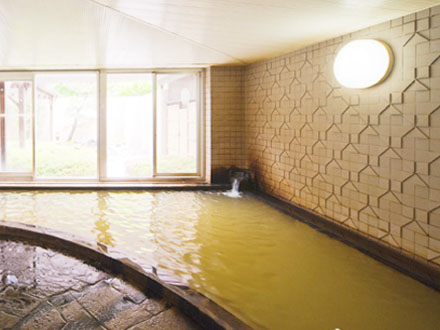 Gold
At the Shiobara Onsen, there are six types of hot spring to enjoy: chloride, hydrogen carbonate, sulfate, sulfur, acid, or standard.
Take in the beautiful, natural scenery as you soak in the hot springs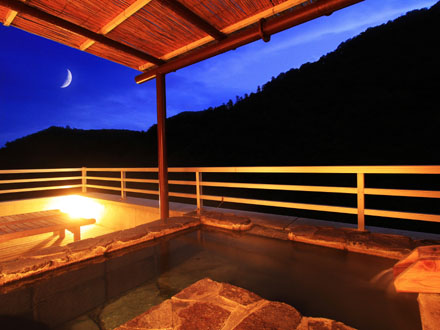 Yumori Tanaka-Ya
Seikinro
The Shiobara hot springs contain a large amount of metasilicic acid, ideal for making your skin look and feel beautiful. Most of the hot water used in the local hotels contains at least 50mg of metasilicic acid, ideal for beautiful skin!  
Over time, 90% of the water will reach to 100mg metalasilicic acid for beautiful skin. Metasilicic acid is a natural moisturizing agent present in our hot springs.
It is a beauty ingredient that is said to stimulate the skin's metabolism, creating smooth and beautiful skin.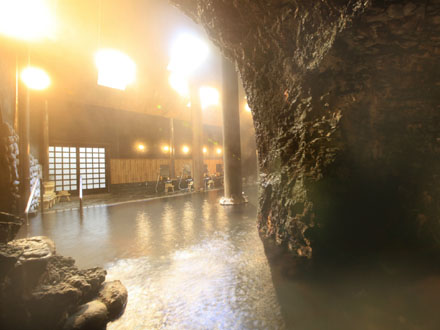 Genbi no Yado Aizuya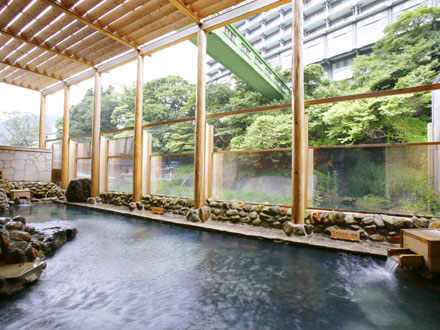 Hotel New Shiobara
"Shiobara Onsen Yuppo no Sato" is located in the heart of Shiobara Onsen.  At 60m long, this is one of the largest footbath facilities in Japan. Take your time and enjoy soaking your legs in the hot water, while taking in Shiobara's rich, natural scenery.

Opening Hours

09:00 - 18:00


*Winter Season (December 1 to March 31) 09:00 to 17:00.


Holidays

Every Thursday (if a public holiday, closed the following day)

Admission Fee

Adult (High School Age, and up) / 200 yen
Elementary and Junior High School Students / 100 yen
Children (Pre-school)/ Free

Inquiries

Shiobara, Nasushiobara City, Tochigi602-1
TEL:0287-32-3101

Official Website

https://yupponosato.com/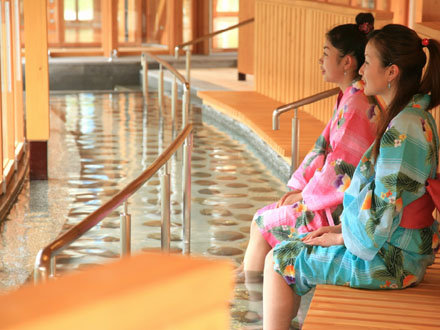 Yuppo No Sato
Inn with drinkable spring water is also available. By drinking the fresh spring water, it can effect your intestines and liver directly, You can expect the same effects as you would having a full bath, as discovered through hot spring medicine research.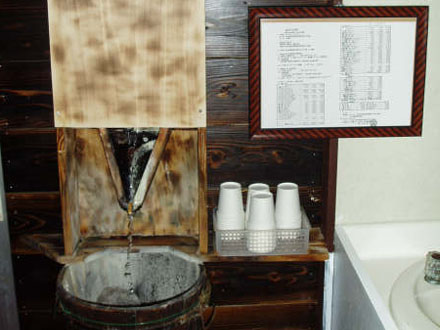 Gensenkan Drinking Spring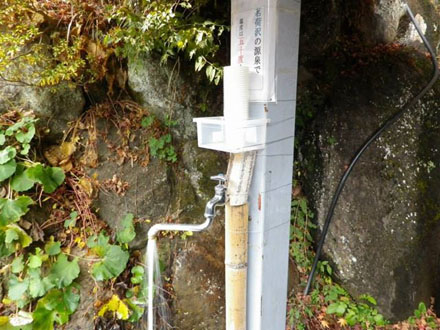 Myougaya main building Drinking Spring